https://www.massage-chamonix.com/wp-content/uploads/2021/02/massage-benefits-chamonix.jpg
452
640
sapmin212
https://www.massage-chamonix.com/wp-content/uploads/2017/08/massage-logo-1.jpg
sapmin212
2021-02-12 11:31:42
2021-02-12 11:32:51
Why you should take a massage during your holidays in Chamonix
https://www.massage-chamonix.com/wp-content/uploads/2021/02/Winter-Olympics-Chamonix-1924-Winter-Olympic-Games.jpg
634
920
sapmin212
https://www.massage-chamonix.com/wp-content/uploads/2017/08/massage-logo-1.jpg
sapmin212
2021-02-06 11:07:24
2021-02-06 11:15:43
Chamonix, the first Olympic Winter Games took place nearly 100 years ago!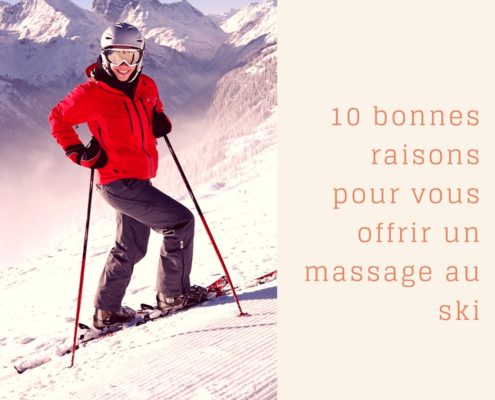 Whether you are a beginner or an experienced skier, skiing is one of the best ways to enjoy winter. But a sprain or back pain can be a very unpleasant après-ski experience.
If you want to avoid injuries while enjoying long days of skiing on the slopes, consider a massage. Massage can be an excellent solution for your aching muscles after a hard day of skiing, and can help improve your fitness for skiing.
We all know that a week spent happily shredding fresh powder is often accompanied by pain. Sometimes, ignoring these pains for too long can even lead to more serious injuries. It is important to reduce pain in the early stages to prevent it from becoming a bigger problem, and massage can help you.
Common ski injuries
Although skiing is very popular all over the world, it is one of the leisure sports to be practiced in good shape. The most common ski accident is a knee injury – which accounts for about 35% of all ski related injuries – often caused by a twisting movement when falling. Upper body injuries such as thumb sprains and shoulder injuries are also common.
Injury prevention for skiers
There are several ways to prevent injuries on slopes. Improving your fitness before the ski season will help you to be more flexible, and to have a better balance.
But, you are always likely to have pain points and pains after a hard day of skiing. So how can you speed up your recovery time and prevent serious injuries?
Benefits of massage for skiers
Massage has many advantages for skiers who want to recover quickly. Indeed, getting a massage in the middle of a week of skiing helps to tune your body and make it work at its optimal level. Many studies show that massages contribute to:
1. Reduce muscle pain and tension
Sports massage helps you relax these tired muscles after a hard day of skiing.
2. Reduce recovery time
Deep tissue massage promotes muscle recovery after intense activity, allowing you to return to the slopes more quickly.
3. Improve muscle flexibility
Massage can make you more flexible, which can help prevent common ski injuries.
4. Improving traffic flow
Nordic massage techniques improve blood circulation, keeping you warm and your muscles oxygenated.
5. Improve joint range of motion
Sports massage techniques target tissues and ligaments around the joints, giving you more mobility when you pursue your partner down the slope.
6. Increase relaxation and improve sleep quality
You will rest after a soothing post-ski massage. Sleep will come quickly
7. Reduce anxiety
The soothing effect of the massage will also help to relieve you if you are anxious
8. Lower blood pressure
You can improve your heart health with an anti-stress massage, which will have a beneficial effect on blood pressure
9. Improve proprioception (awareness of body positioning)
Sports massage techniques can help improve your body awareness, which is essential when skiing.
10. Enjoy an exceptional setting
Whether you are at home, or at your hotel, we travel. You can also come to the office.
Skiers can enjoy a wide variety of massages, including deep massages, Swedish massages and sports massages. Pre-ski massage can help warm up the muscles and relax them to work at their best. Post-ski massage is an essential tool to relieve muscle and joint pain.
While you are preparing your ski holiday in Chamonix, make sure to book a massage after a day on the slopes. Your muscles will thank you.
https://www.massage-chamonix.com/wp-content/uploads/2017/08/massage-logo-1.jpg
0
0
sapmin212
https://www.massage-chamonix.com/wp-content/uploads/2017/08/massage-logo-1.jpg
sapmin212
2018-12-07 11:58:34
2019-01-12 21:09:56
10 good reasons to enjoy an after-ski massage in Chamonix
Massage Chamonix
65 rue des moulins 1er etage, 74400 Chamonix tel.: 
06 80 96 13 52 / 00 (33) 6 80 96 13 52

Opening Hours
Mo-Su: 9:00-21:00 Previous appointment