Why you should take a massage during your holidays in Chamonix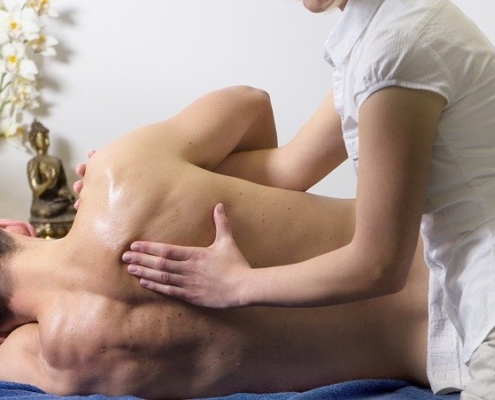 You're probably more familiar with the concept of "massage therapy" than you realize. In fact, many people have the misconception that it's only for relaxation, but the truth is that massage therapy can have a serious impact on well-being. Whether you're looking for a massage therapist or just a nice foot rub, Chamonix area offers plenty of options.
In between keeping fit at Zermatt and hiking the route of Mont Blanc, outdoor enthusiasts often turn their sights to the Chamonix region in the French Alps. As far back as 1924, ski enthusiasts traveled from all over Europe to tear up the snowy slopes during that era. Today, a modern Chamonix nearly mirrors the scene that played many years ago.
While the benefits of massage are myriad, the most obvious are the relief of muscle tension, tension headaches, joint and muscle pain, , tired muscles after a workout (the good kind!).
There are other well-known benefits for getting an effective massage, too – for instance, scientific studies have shown that targeted muscle-stimulation massage techniques deliver significant neuro-transmitting effects, which include improved motor-skill learning ability, decreased age-related memory loss, and reduced anxiety and depression. Lower back pain is common, and especially so as you age. Massage therapy can be effective in decreasing the pain in your lower back.
Massage can help you perform better in sports and everyday activities. Massaging improves your body's muscular flexibility, which increases range of motion and increases blood circulation. Massages have been shown to be effective at relieving muscle soreness and pain, and are beneficial to athletes and non-athletes alike, as they increase blood flow around the muscles.
Boost your immunity. Research has shown that Swedish massages may help increase the number of cells that fight off viruses before they start. Massage might not stop a sickness once it has started, but it may play a role in increasing your immune system's ability to prevent the sickness before it starts.
You can also reap similar anti-anxiety effects by doing a guided relaxation massage as a pre- or post-workout routine. In today's media-saturated world, there is always something going on. Taking time out from your hectic schedule to come into your favorite spa or to simply sign up for a massage at the mall can help to reduce the amount of stress you are feeling.
Whether you're looking for a massage therapist or just a nice foot rub, Masssage Chamonix area offers plenty of options.